Explore Gas Cylinder Manifold System
Industrial Gas Supply Company (IGSC) is the leading industrial gas cylinder manifold system supplier in Faridabad, Delhi NCR, India. We provide high-quality products that meet the specific needs of our customers. We offer a wide range of products that are designed to meet the unique requirements of each customer, and our team is always available to answer any questions or concerns. We pride ourselves on our customer service and satisfaction, and we strive to provide the best possible experience for our customers. We are an ISO 9001:2000 certified company.
We're experts in the field, and we have a wide range of products to choose from. We'll work with you to find the perfect solution for your needs, and we're always happy to answer any questions you may have. We're the perfect partner for your business, and we're always here to help you succeed.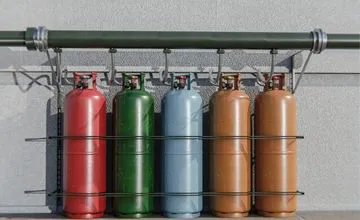 LPG Cylinder Manifold System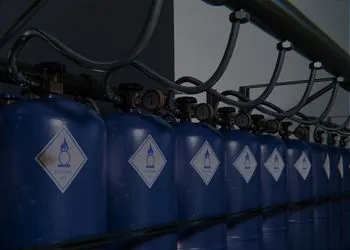 Nitrogen Cylinder Manifold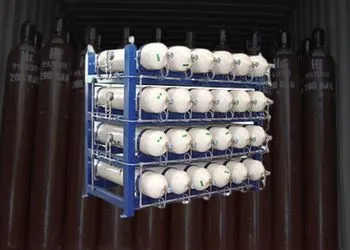 A cylinder manifold system is a set of interconnected pipes and valves that allow fluids to be directed to various points in a process system. The system typically includes a series of input and output ports that can be connected to a variety of devices, such as pumps, sensors, and actuators. The system may also include a series of check valves and relief valves to regulate the flow of fluid within the system.
A cylinder manifold system is a type of plumbing system that is used to distribute gas or other fluids to a number of different locations. The system consists of a series of pipes that are connected to a central manifold. The manifold is then connected to a gas source, such as a municipal water supply. Each pipe in the system is connected to a valve that controls the flow of gas to that particular location. The cylinder manifold system is a very efficient way to distribute gas to a large number of locations, and it is often used in commercial and industrial applications.
Cylinder manifolds are used in a variety of industries, including automotive, aerospace, and manufacturing. A cylinder manifold supplier typically has a wide range of products, including standard and custom designs. Our team of engineers has years of experience designing and manufacturing gas cylinder manifolds system, so you can rest assured that you're getting the best possible product. We use only the highest quality materials, and our manifolds are backed by a 100% satisfaction guarantee. We're dedicated to providing our customers with the best possible service and products, and we're always happy to answer any questions you may have. Contact us today to learn more about our cylinder manifold products and services.